To design interiors of new Sixth form Self-Study Centre that will help students stay focused and improve performance.

Space should include self-study, place for small group projects and act as transition area in between four parts of the school.

New Atrium, formed by the old and new parts of the school and covered with a glass roof, should become a relaxed area for self-study during a day and a welcoming reception for social events.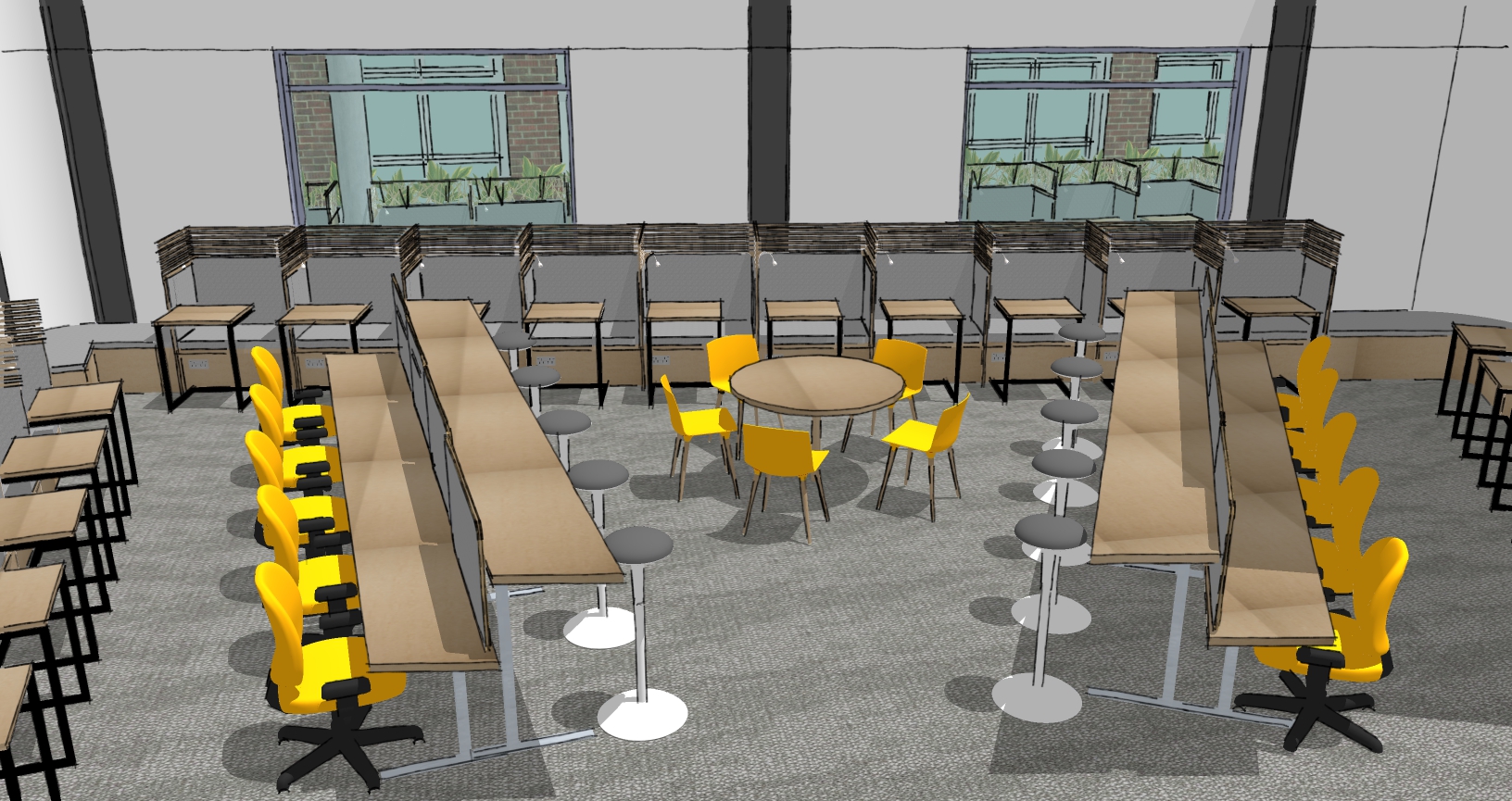 We faced a challenge designing for digitally native generation Z, who will work in offices like Google and Facebook, keeping in mind conservative approach of a private boy's school established over 500 years ago.
Atrium with sofas and armchairs has a feel of airport VIP-lounge

Individual birch plywood booths, upholstered with grey felt, are custom-designed and made

Self-study rooms with different kind of furniture arrangements: individual booths, carrels, big tables split with removable acoustic dividers, which could be used for group projects

Desks with adjustable height to allow students to change pose from sitting to standing, which improves posture and boosts creativity

Installed living wall and indoor trees adding a feel of courtyard

Emphasising good lighting we've installed general dimmable light and individual reading lights in every booth and carrel.

LED strip light was used to highlight architectural features such as oak cladding and to define architectural bridges